Roswell is a city located in northern Fulton County; it is an affluent suburb of northern Atlanta,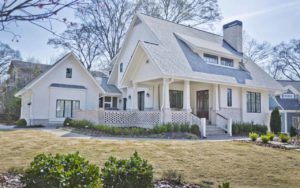 The City of Roswell has 13 parks with over 900 acres of active and passive parkland and facilities.
A branch of the Chattahoochee River National Recreation Area, a component of the National Park System, is located in Roswell at Vickery Creek.
The City has been chosen twice by "Atlanta Magazine" as the best place to live in the Metro-Atlanta area.